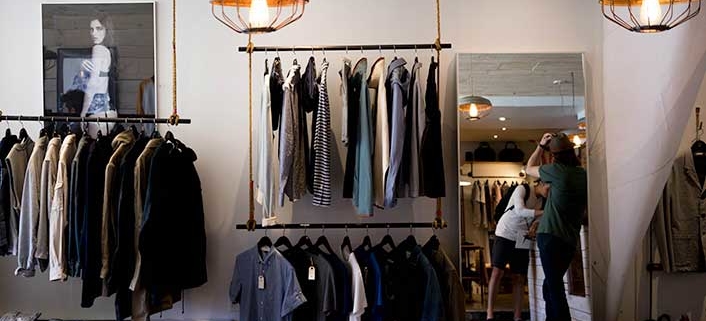 Black Friday brings the picture of chaos to mind when people go berserk in stores, right? And true, not long ago the standard protection gear was helmets, knee – and elbow pads in the brawl for Black Friday doorcracker deals. But, this is rapidly changing as more and more people (naturally) avoid the in-store ruckus and instead hunt for Black Friday deals online, from the comfort of their own home.
People's desire to grab top Black Friday and Cyber Monday deals for their friend's and family's Christmas lists is a monumental threat for both retailers and consumers. In the midst of the online shopping frenzy people click-search for bargain after bargain and tend to ignore elementary security procedures.
If it walks like a duck, klucks like a duck – it's probably a duck
As online retailer's email campaigns ramp up with irresistible offers, cybercriminals are getting ready to get in on the action into action too. The holiday season provides a golden opportunity for fraudsters to dispatch millions of phishing emails with too-good-to-be-true discounts that land in our inboxes mingled with legitimate offers.
The smartphone security dilemma
It's not just online frauds that presents a threat – all digital or electronic means of payment like card transactions and ATM withdrawals are equally vulnerable to fraud, this we already know. But – there is one major device that in recent years has become the most exposed and undefended – the smartphone. This fact is particularly disheartening as the smartphone is also the preferred means of payments and shopping for an ever increasing amount of people. One security pitfall is for example that mobile browsers have short address fields and it can be hard to see the full URL because of this which makes it more difficult to see the deceptive link.
The regulation that comes to the rescue – PSD2
The EU regulation PSD2 (Second Secure Payment Directive), which comes into effect next year, is simply put about opening up bank's APIs to third parties, but the directive also requires that transactions from €30 and up must go through heavy authentication before an approved purchase. To handle this the customer experience can in many cases take a blow, as it means more clicks and difficult set up of various authentication applications on people's own devices and more advanced security procedures to go through than before.
How about Covr?
With this in mind, we developed the Covr app which circumvents the paradox between user friendliness and security. Covr is both ultra secure and convenient for people to use – and the shopping holidays can become a fun, safe and happy experience again for your customers.
https://www.covrsecurity.com/wp-content/uploads/2018/11/Digital-shoplifting-is-the-new-black.jpg
360
706
Markus Steinwender
http://www.covrsecurity.com/wp-content/uploads/2021/09/COVR-LOGO-WHITE-180x180.png
Markus Steinwender
2018-11-28 11:53:00
2020-03-24 10:22:22
Digital shoplifting is the new black